The Rickard Luckin tax team have prepared a wealth of information regarding the key points from this year's budget.
From webinars, reports, and blogs, below is where you will find the latest news and views on everything concerning the Chancellor's budget speech from 3 March 2021.
Make a start by looking at the key summary blogs in the drop-downs below...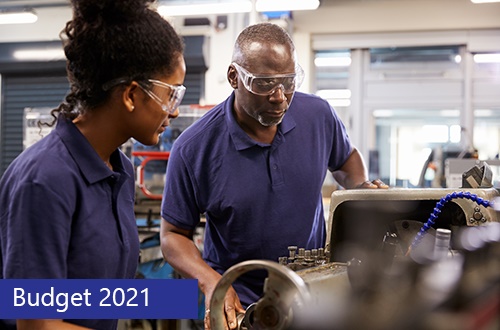 In a bid to enhance training and get more people working, the payments to employers who hire new apprentices has been extended.
This is currently £1,500 (£2,000 for those aged 24 and under) per new hire but for employers hiring new apprentices between 1 April 2021 and 30 September 2021 this increases to £3,000.
This is in addition to the existing £1,000 payment the government provides for all new 16-18 year old apprentices.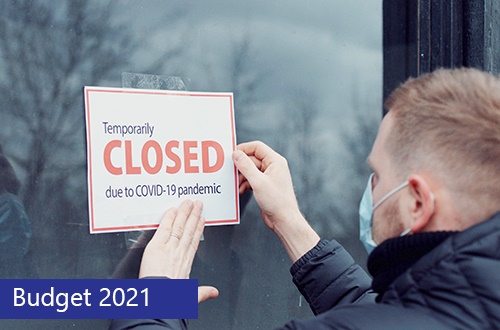 The furlough scheme has been extended once again this time to September 2021.
For employees, there are no changes to the current scheme.
For employers, the current scheme continues until June, for July they will then be required to make a contribution of 10% of the costs with this rising to 20% for August and September.
There was no mention of a further extension to the introduction of Off Payroll working rules in the private sector. The original announcement was made in the Autumn Budget 2018 advising that it would extend the public sector reform introduced in April 2017 to all medium and large-sized organisations.
Originally, introduction was planned on 5 April 2020. However, the Government announced in late March 2020 a 12 month delay to 5th April 2021.

Off-Payroll working, more commonly known as IR35, is the term used by HM Revenue & Customs (HMRC) to confirm the conditions where an individual worker provides their own personal services via a Personal Service Company (PSC) to an End-Client. These anti-avoidance provisions aim to ensure that where a worker performs the same kind of work as an employee of the End-Client, any fees paid in respect of the workers' services via the worker's PSC are subject to PAYE.

Under this reform it is always the responsibility of the End-Client to assess employment status of the worker and pass on that assessment to the payer and the worker unless the End-Client is small. Shifting the responsibility to the End-Client can give rise to difficulties when identifying who in the supply chain has the responsibility to assess and who is responsible for paying the worker.

End-Clients that are small organisations engaging PSC's will be exempt from the assessment, minimising administrative burdens for the majority of engagers, In the case where the End-Client is small it remains the responsibility of the PSC to assess the worker.

HMRC have taken the decision that they will only use information resulting from these changes to open a new enquiry into earlier years if there is reason to suspect fraud or criminal behaviour.

HMRC confirmed that this will be a "soft landing" and confirmed that no penalties will be issued in the first 12 months. They will also continue to provide support and guidance where possible to medium and large organisations ahead of, and throughout, implementation.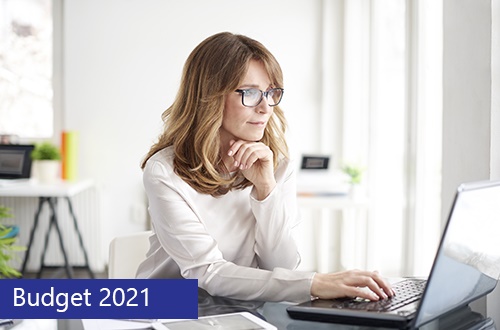 Whilst there has been no increase in Income Tax or National Insurance, as promised in the government's manifesto, the chancellor has announced that various reliefs will be frozen at their current level as set out for the 2021/22 tax year.
This means that the following allowances will remain frozen until April 2026:

- Personal Allowance (Income Tax) - frozen at £12,570
- Higher rate threshold (Income Tax) - frozen at £50,270
- Annual Exemption (Capital Gains Tax) – frozen at £12,300 (£6,150 for most trusts and settlements)
- Nil Rate Band (Inheritance Tax) – frozen at £325,000
- Residence Nil Rate Band (Inheritance Tax) – frozen at £175,000
- Lifetime Allowance for Pension Funds – frozen at £1,073,100
- Upper Earnings Limit and Upper Profits Limit (National Insurance) – frozen at £50,270

Whilst no increase in tax rates, the freezing of these reliefs does mean that additional tax will become payable as a result of inflation and increases in the living wage.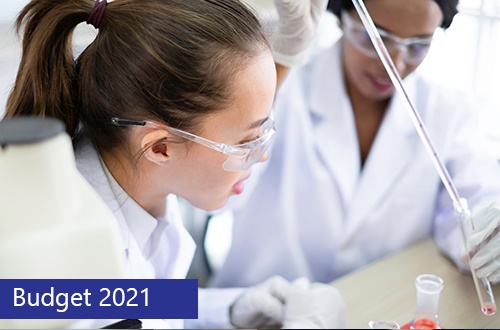 The government also launched a new consultation on the current R&D tax reliefs, where they will be consulting on what expenditure qualifies for relief, whether the current rates for relief are still appropriate, and whether a difference in the treatment for SMEs and large companies is still appropriate.
This is still in consultation stage but we may see some changes to R&D tax relief in the near future.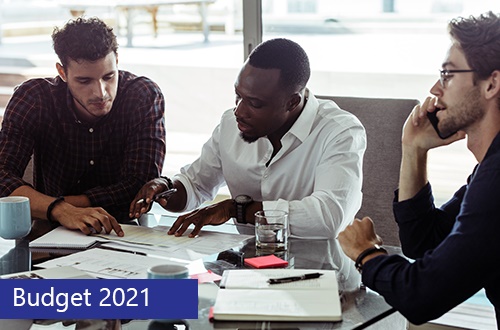 The rate of corporation tax will increase from 19% to 25% from April 2023. Companies with taxable profits of £50,000 or less will continue to be taxed at 19%. Companies with taxable profits of £250,000 or more will be taxed at the full rate of 25%.
Those companies with taxable profits between £50,000 and £250,000 will be taxed at the main rate but with a 'marginal relief' deduction. The effective tax rate for those profits above £50,000 is 26.5%, but the overall rate these companies pay should be somewhere between 19% and 25%, to create a 'tapering' effect.

These profit thresholds are proportionately reduced where a company has associated companies. For this purpose, companies will be considered associated where one company has control of the other or both companies are under the control of the same person.

These new associated company rules will also apply in determining whether a company is large for quarterly instalment payment purposes. Currently, companies with profits in excess of £1.5m divided by the number of companies within the same corporate group, have to pay quarterly instalments. Whereas, now this £1.5m threshold will be shared not only amongst group companies but also companies controlled by the same individual.

Close investment holding companies (certain types of investment companies owned by 5 or fewer participants) won't benefit from the small profits threshold of £50,000. They will automatically be subject to the new rate of 25%.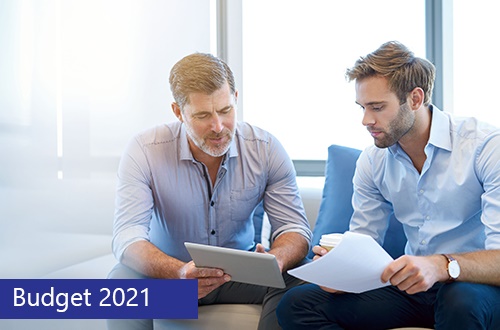 Under current rules, if a company has trading losses in an accounting period, it can elect to carry these back and offset them against total taxable profits arising in the previous 12 months.
Similarly, if an unincorporated business incurs a trading loss in a tax year, it can make a claim to offset those losses against trading profits for the previous tax year. It can also potentially "sideways relieve" those losses, but subject to an overall restriction broadly linked to the total income of that year.

These rules have now been made more generous, such that trading losses made by companies in accounting periods ending between 1 April 2020 and 31 March 2022 and trading losses made by unincorporated businesses in accounting periods which end within the tax years ended 5 April 2021 and 5 April 2022, can be carried back and offset against profits arising in the previous 36 months.

The losses must be carried back against profits for later years first.

Unincorporated businesses can offset trading losses against trading profits in these previous periods, but the existing restrictions regarding what can be 'sideways' relieved, i.e. set against an individual's other income, still need to be carefully considered.

Once the losses have been carried back against profits arising in the previous 12 months, any remaining losses can be carried back a further 24 months, however losses carried back to these extended periods are subject to a maximum cap of £2,000,000.

Companies within a group will share a cap of £2,000,000, but for income tax purposes, each individual (for example, each partner in a partnership) will get their own £2,000,000.

As with the current loss carry back rules, these new rules only apply to trading losses, not for example, losses arising from a property rental business.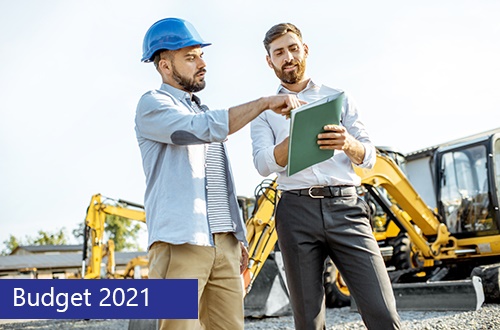 Companies will be able to claim a new 'super deduction' for certain capital expenditure made between 1 April 2021 and 31 March 2023.
Companies will be able to claim a 130% deduction for most new plant and machinery, excluding cars. Under current rules, businesses can claim an 'annual investment allowance' which effectively gives a 100% deduction on expenditure up to a maximum of £1m p.a., and a writing down allowance of 18% p.a. on the excess. Whereas, this new relief allows a 130% deduction in the year of expenditure, without a maximum cap.

Other capital expenditure currently qualifying for the annual investment allowance and a 'special rate' allowance of 6% p.a thereafter, such as heating, electrical and air conditioning systems, will qualify for a first year allowance of 50%.

The annual investment allowance will still be available on special rate items, which gives a 100% deduction on expenditure up to £1m, therefore it would be more beneficial for Companies to use up this allowance before they claim the 50% 'super deduction' on special rate items.

This new super deduction cannot be claimed against the purchase of used or second hand assets, or for expenditure where contracts were entered into prior to 3 March 2021 (i.e. businesses cannot claim this new deduction if they had already committed to the expenditure prior to the Chancellor's budget). This allowance will be available on assets acquired through hire purchase contracts, but there are additional considerations for assets acquired through other types of leases, therefore advice should be sought on these areas.

If assets on which the super deduction have been claimed are subsequently disposed of, the proceeds will be taxable in the year of disposal by way of a 'balancing charge.' Furthermore, the disposal proceeds subject to tax are multiplied by 130% (but not where the 50% rate applied originally, i.e. special rate expenditure). Therefore, the relief can be substantially clawed back when the asset is sold.

The relief applies to assets acquired on or after 1 April 2021, regardless of what accounting period this falls in. However, there will be a 'phasing out' of the super deduction, such that the rate of the super-deduction will require apportioning if an accounting period straddles 1 April 2023. The rate should be apportioned based on days falling prior to 1 April 2023 over the total days in the accounting period.

This new super deduction only applies to Companies, not unincorporated businesses.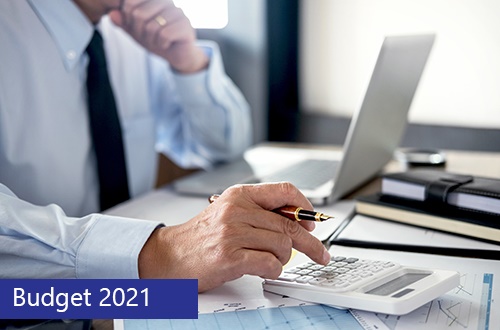 - Tourism, Hospitality, Holiday Accommodation and Attractions sector: extension of reduced rate and implementation of new 12.5% rate
- Freeze on VAT registration and deregistration thresholds
- Tariffs on COVID-19 medical products suspended
- Freeze on Alcohol and Fuel duties
- Tax beneficial free port zones consultation
- New penalty and interest system for VAT

The temporarily reduced rate of VAT (5%) originally due to end on 31 March 2021 has been extended for the UK's tourism, hospitality, holiday accommodation and attractions sector until 30 September 2021. After this, a 'new middle rate' shall be introduced at 12.5% to ease businesses back into normality until the original rate of 20% returns come 1 April 2022.

Once again there has been no change to the VAT registration and deregistration thresholds which remain at £85,000 and £83,000 respectively. These thresholds shall remain frozen for a further 2 years until 1 April 2024.

Since 1 January 2021, tariffs on medical products used to help fight against COVID-19 have been suspended. This tariff suspension shall continue until further notice.

Fuel and Alcohol duty have both been frozen for one year in 2021/2022. This includes the duty rates on beer, cider, wine and spirits.

The Chancellor has announced eight new 'freeports' in England - East Midlands Airport, Felixstowe & Harwich, Humber, Liverpool City Region, Plymouth and South Devon, Solent, Teesside and Thames. Freeports are special economic zones which are set up in order to benefit from different rules which help boost trade. These freeports shall begin operations from late 2021 and shall contain areas in which businesses shall benefit from more generous tax reliefs, customs benefits and wider government support.

Finally, the system for penalties and interest against late payments and submissions of VAT returns has been 'harmonized' in order to bring the VAT regime into alignment with other taxes such as Self-Assessment. The new VAT system for penalties and interest shall commence for accounting periods beginning on or after 1 April 2022.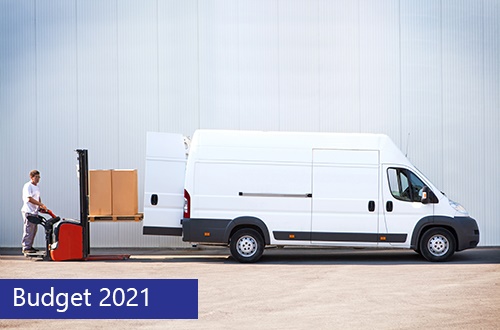 Company Cars and Vans

From 6 April 2021 the Van Benefit Charge and the Car and Van Fuel Benefit charge are to increase by CPI. This brings the Van Benefit for employees with private use of a company van to £3,500, and increases the Car Fuel Benefit multiplier to £24,600 with the flat-rate Van Fuel benefit increasing to £669.

Other measures

A number of changes have been made to ensure that no inadvertent tax liabilities arise as a result of COVID-19's impact on employees.

Measures are being introduced to ensure that furloughed employees will not fall foul of the minimum working time requirements and retain access to EMI scheme's tax advantages.

There is also an easing of the requirement to use an employer-provided cycle predominantly for commuting purposes, and an exemption from income tax and NIC for employer-provided or employer-reimbursed COVID-19 tests will be introduced and have retrospective effect to cover costs incurred in this current tax year.

Finally, the income tax exemption for COVID-19 related home office expenses incurred on the purchase of equipment required to work effectively from home will be extended to 5 April 2022.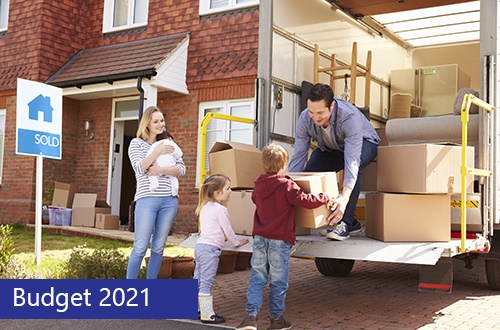 As hoped, there will be an extension to the temporary increase to the Stamp Duty Land Tax nil rate band for residential property in England and Northern Ireland that was due to end on 31 March 2021.
The nil rate band will remain at £500,000 until 30 June 2021. From 1 July 2021 until 30 September 2021, the nil rate band will reduce to £250,000., and will return to the standard amount of £125,000 from 1 October 2021.

Non-UK Resident SDLT

As announce in last year's Budget, a Stamp Duty Land Tax surcharge will be introduced on non-UK residents purchasing residential property in England and Northern Ireland from 1 April 2021. The surcharge will be 2% above the existing residential rates.

Freeports

A relief from Stamp Duty Land Tax (SDLT) will apply to land and property purchases within the eight English Freeports announced in the Budget.

SDLT relief will be available for purchases of land or property within these designated tax sites, subject to that land or property being acquired and used for 'qualifying purposes' and subject to a 'control period' of up to three years.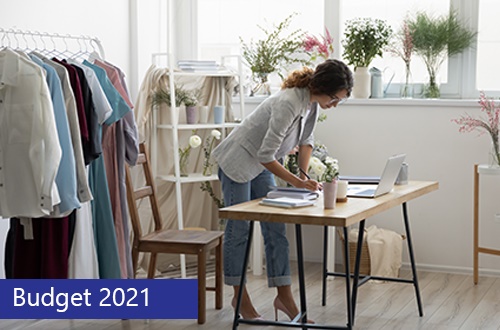 In response to the COVID-19 pandemic and in particular the latest lockdown, the government have announced a new set of grants labelled "Restart Grants" which will provide up to £6,000 per premises for non-essential retails business and up to £18,000 per premises for hospitality, leisure, accommodation, personal care & gym businesses.
This cash grant is designed to give these businesses the support they require to reopen and get going again.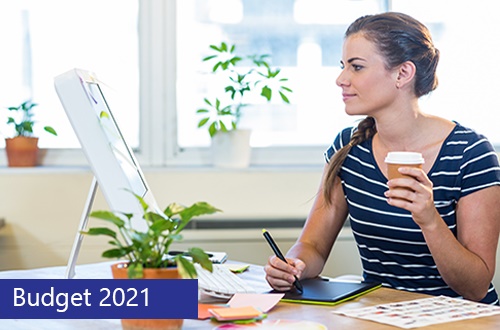 The Chancellor of the Exchequer has announced two further SEISS grants becoming available covering the period February 2021 to September 2021.
The fourth SEISS grant, covering the period February 2021 to April 2021, will pay 80% of three months average profits capped at a maximum of £7,500. Claims for this grant can be made from late April and individuals must have submitted their 2019/20 tax return in order to be eligible.

It is important to note that individuals who started trading in the 2019/20 tax year, who have previously not qualified for the SEISS grants, will be eligible to make a claim for the fourth grant subject to the other criteria previously set out by HMRC.

The fifth and final SEISS grant, stated as covering the period May 2021 to September 2021 will be split into two categories of individuals. Those who require additional support as a result of their turnover falling by 30% or more will continue to receive a grant worth 80% of three months average profits, capped at £7,500, in line with previous claims. Whereas for individuals whose turnover has fallen by less than 30%, the grant payable will be worth 30% of three months average profits capped at £2,850, making up the shortfall in their turnover.

Further details in relation to the fifth SEISS grant will be published in due course and we are expecting to see claims to be available from late July.

These payments will continue to be taxable as self-employed income in the tax year they are received.

Care needs to be taken when claiming these grants to ensure the criteria for each payment are suitably met. The government has created a new task force at HMRC to ensure that those who have received the grants were eligible to do so. The government have confirmed that any clawbacks of grants paid in error will be operated by way of a tax charge equivalent to the amount of the grant recoverable.
Watch our exclusive webinar
Jamie Nice, Head of Tax & Financial Planning at Rickard Luckin, invites you to join him and the Rickard Luckin tax team to a recording of our exclusive webinar event presenting an overview of the key policy announcements and their implications for corporate and personal taxation, that will also look at the impact of Brexit since leaving the EU and what it will mean for businesses in Essex.
Webinar feedback
"Really well done. I thought it was excellent and reflected well on the expertise of the Firm"
"I thought your answers to the questions were authoritative and very clear. An excellent webinar all round"

"I'm sure I'm not alone in that I think it was a great success"
"Very good webinar, thank you!"

"Excellent presentations. Well done Rickard Luckin"
Read our Budget Report
Providing further clarification on the points raised in the Spring 2021 Budget.
This Report, which was written immediately after the Chancellor of the Exchequer delivered his Budget Speech, is intended to provide an overview of the latest announcements and recent measures most likely to affect you or your business.

Click here to download
Budget Summary blogs
Following the Chancellor's budget speech, the tax team here at Rickard Luckin have prepared a number of blogs summarising the key points for your information.
Click here for all our Budget-related blogs by visiting our News & Articles page and searching 'Budget'.
Rickard Luckin can help to ensure that your financial plans remain effective, even as your business and personal circumstances change, and will work alongside you to help achieve a rewarding and financially secure future.
Please get in touch with your usual RL contact to discuss your individual circumstances